Hi friends! Happy Friday! We made it to the weekend! What do you have going on? Liv has a dance competition so we're heading to Phoenix for the day and I'm also looking forward to Barre Bootcamp 2.0 starting on Monday! Everyone who joins by tonight will also get an invite and recording to a free meal planning workshop I'm doing tomorrow afternoon. We'll plan our meals for the week, answer any questions, and get the barre bootcamp party started!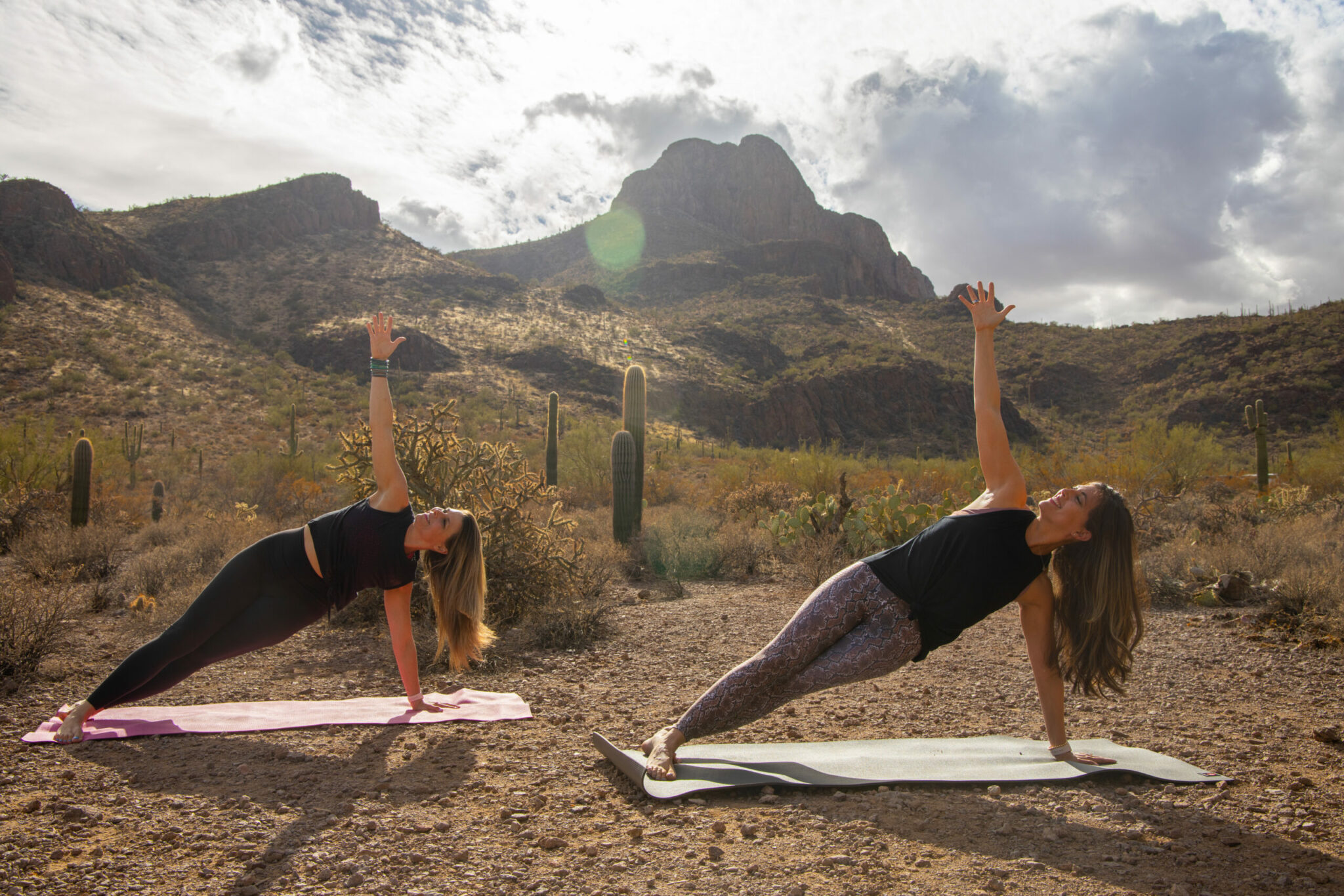 Join us for the 30-day challenge here or just get the workouts and plan here at a bundled and discounted rate. Access to everything closes Sunday night!
It's time for the weekly Friday Faves party! This is where I share some of my favorite finds from the week and around the web. I always love to hear about your faves, too, so please shout out something you're loving in the comments section below.
Life, fitness, good eats:
The Pilot was in one of his friend's final flights on base, so we got to go watch them land and taxi in.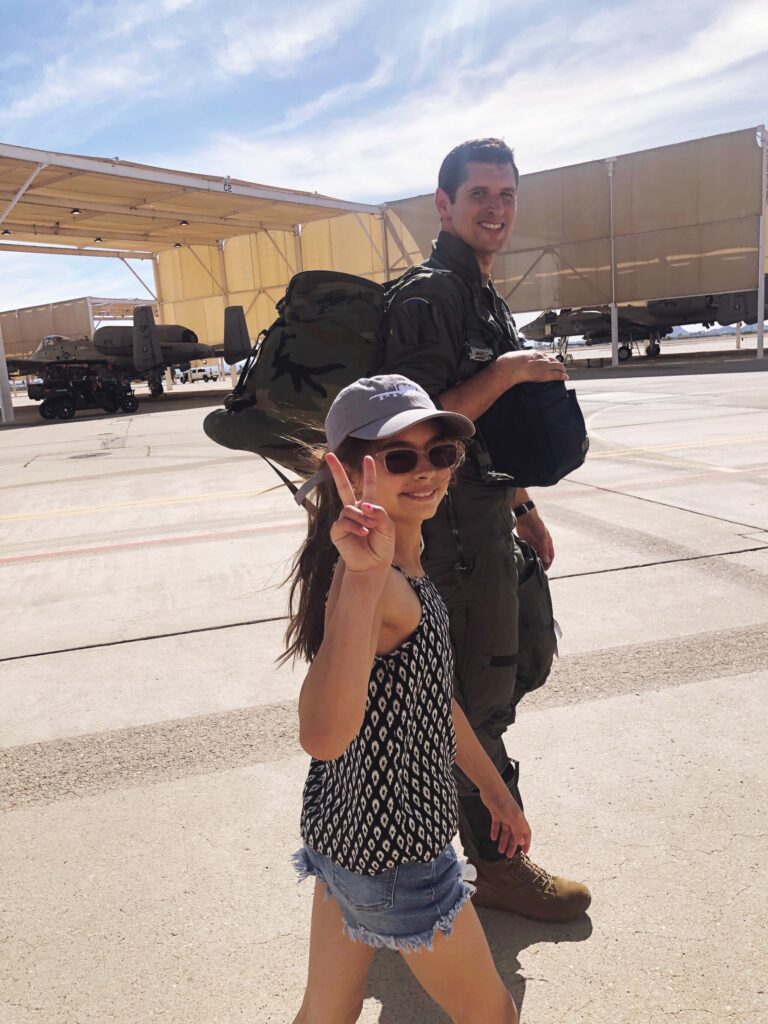 I totally forgot what it was like to see him actually flying! (Usually I just know he's in the sky somewhere and try to keep it out of my brain.) It's pretty amazing to see and I have to admit that "Danger Zone" was playing in my head.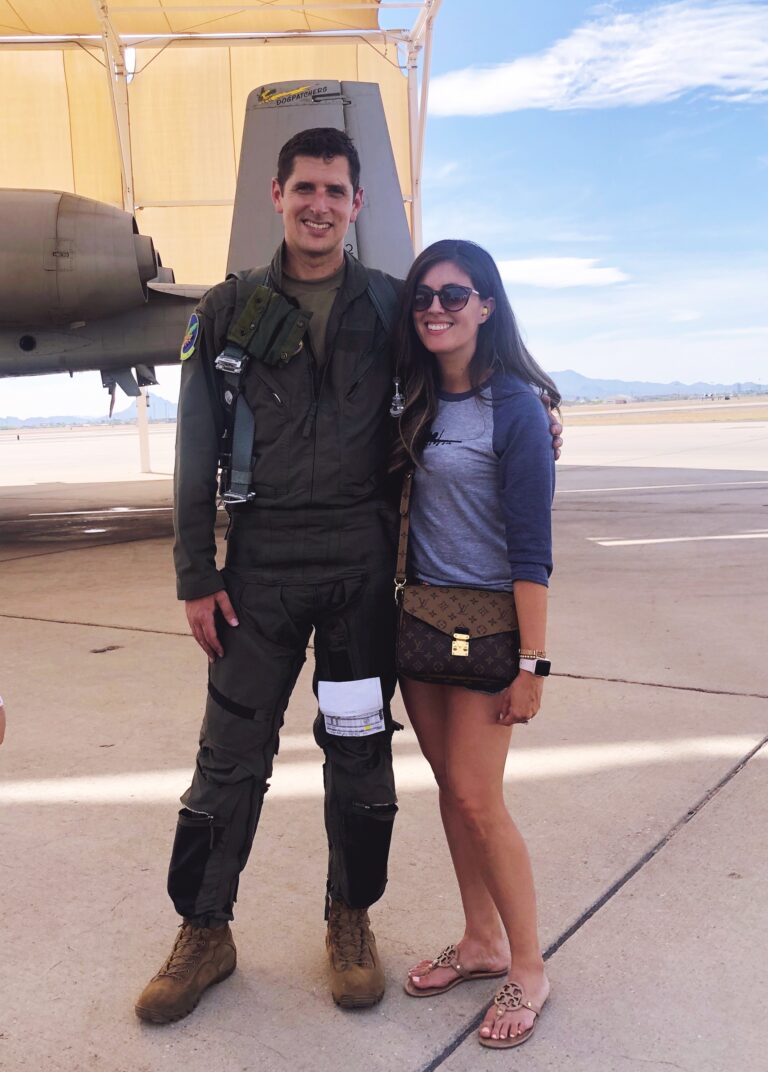 (Photo by Liv!)
[This shout out is sponsored by my friends at Stuvz.] This is the hand sanitizer we've been using lately! TBH, I was a frequent hand sanitizer user before all of the Rona stuff went down. The kiddos knew if we went anywhere in public and they were touching a bunch of things, I'd sanitize their hands when we got back to the car.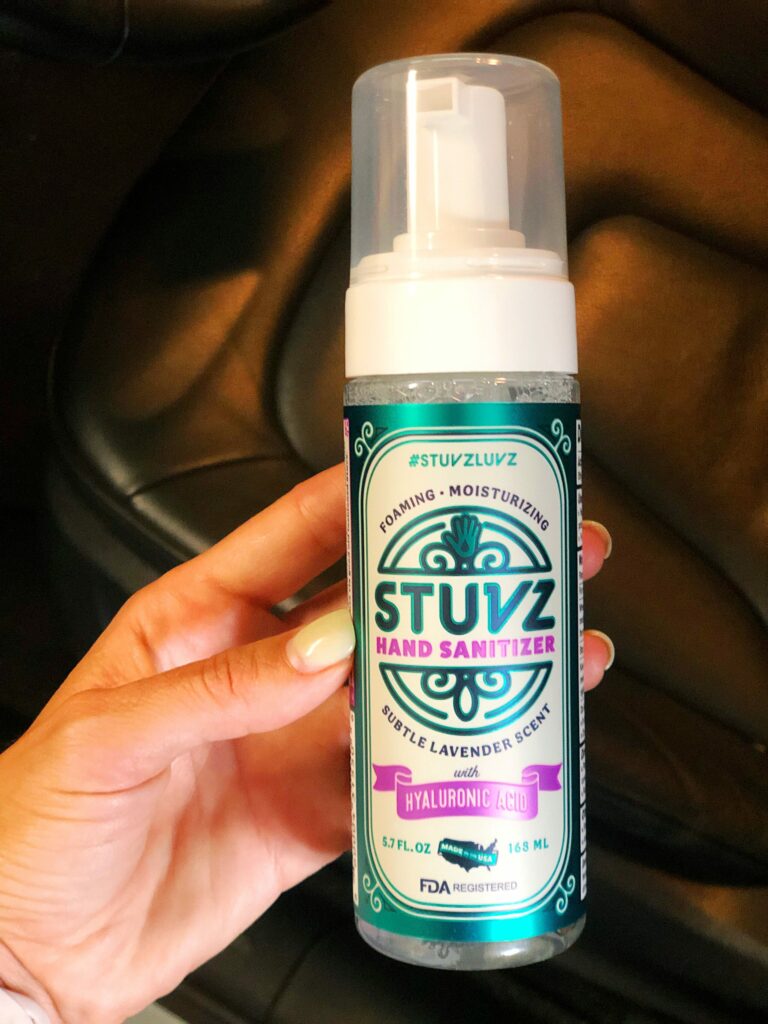 The kids have had to use hand sanitizer and wash their hands a ton at school, and poor Liv's hands have been so irritated and dry. 🙁 We've switched to using Stuvz and it's made a huge difference! They sent me a couple of their bottles (they're much bigger than regular bottles!) and I keep one in the car, and one in Liv's backpack, along with her lotion. Her hands look SO much better and I love the ingredients in Stuvz. It has jojoba (nourishing and anti-aging), hyaluronic acid (softening and hydration), and lavender. It smells lovely and works so well!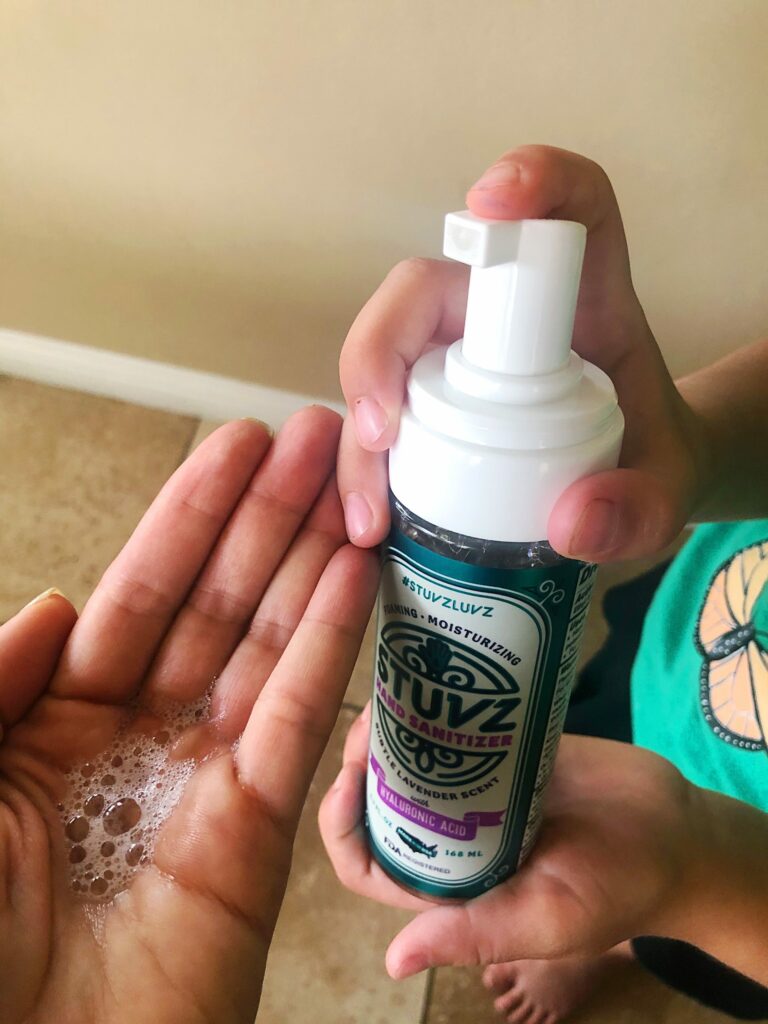 Check it out here <— link will automatically add the code GINA20 for 20% off. It's such a great deal and we've loved switching to a better option. (P says her hands smell beautiful every time we use it.)
I met up with a friend last weekend for girls' night painting at Highwire Lounge with Tipsy Picassos. I'm not really an artist, but when we found out we'd be painting Frida Kahlo, I tried VERY hard haha. It was so much fun to listen to loud eclectic music, snack on amazing food, and paint. I could totally see what people get into this as a relaxing hobby.
Here's the final product: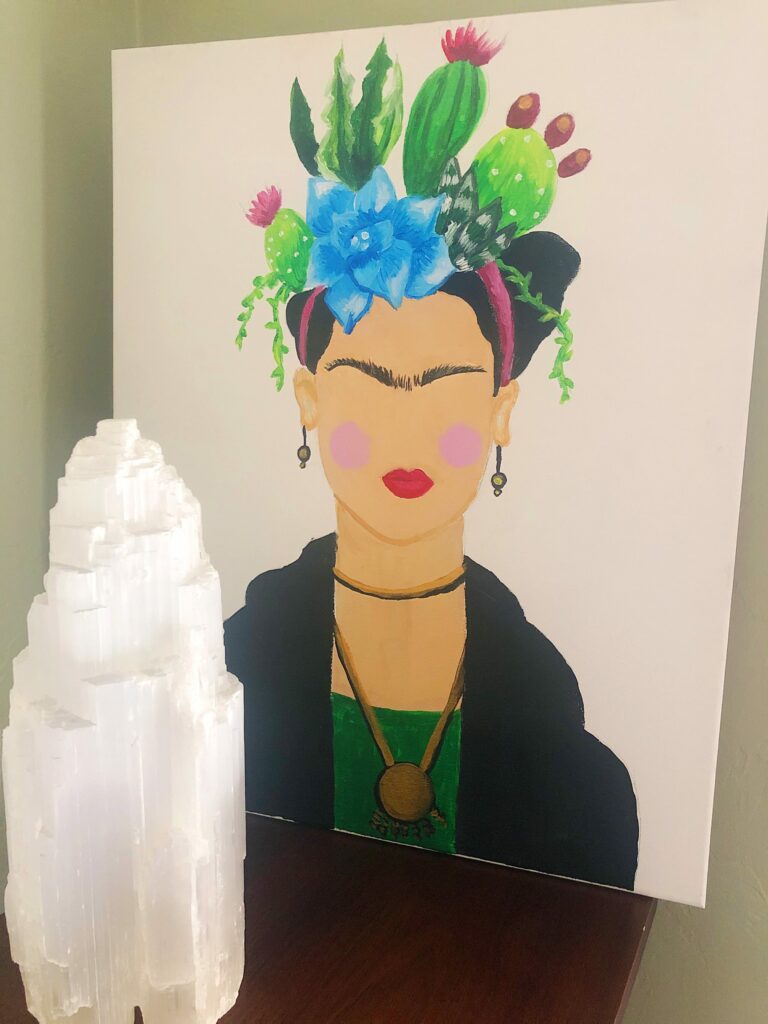 Flora's Market Run is open! Kyle and his team at Ares Collective opened a new concept in the historic Rincon Market building, which closed during the pandemic. They completely revitalized the space and have an extensive wine and beer selection, groceries plus options from local farmers and bakeries, a full dessert display, housemade sushi and charcuterie, deli, grab and go options (fresh-pressed juices, chia pudding, fruit, salad, sandwiches on August Rhodes bread) and a selection of gifts from local artisans and shops. It's such a cool space and their deli and prepared options put Whole Foods to SHAAAAME.
Our lunch spread: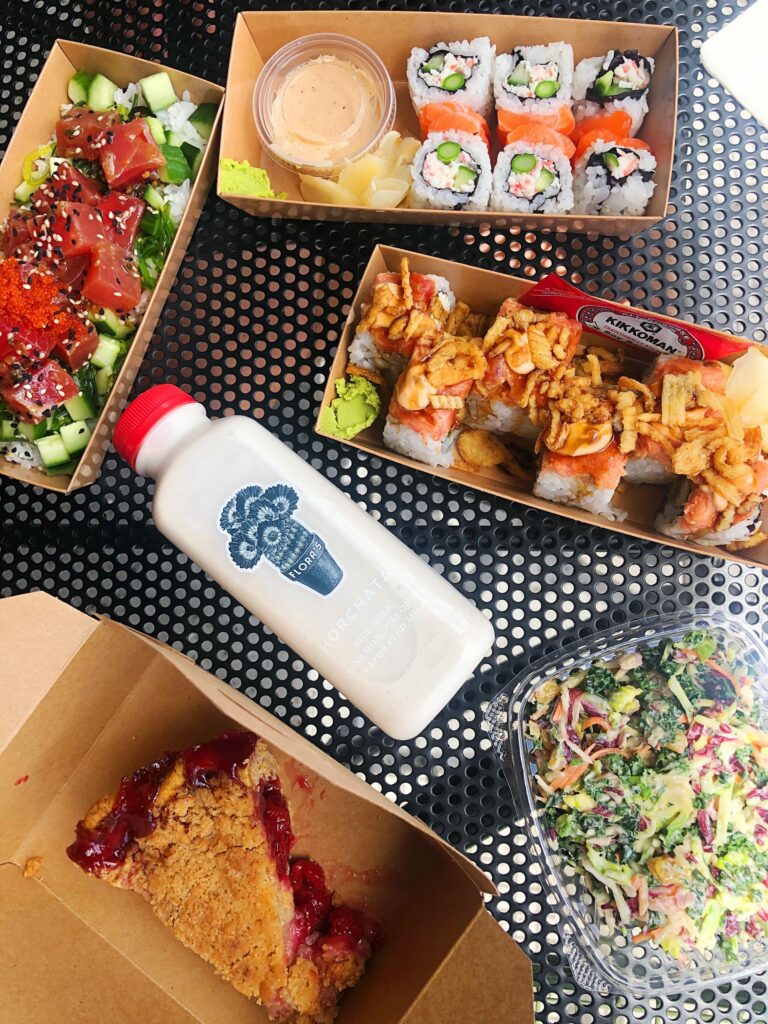 Poke bowl, shrimp tempura roll, another roll (it was some kind of salmon and crab roll), kale and broccoli slaw, housemade horchata (ridiculous) and cherry pie.
I'm so excited to go back with the girls and let them pick out some goodies!
Read, watch, listen:
I was so excited to be on James Patrick's podcast last week. Check it out here; we chat about my entrepreneurial journey and how the blog has changed and grown over time.
Now if they could just bring back the duke, that would be cool.
Pet accessories!! We're maybe finally getting a puppy in the next couple of months…. Crossing my fingers.
Super cute butterfly hair tutorial.
What's your second chance this year?
Fashion + beauty:
Shopbop's spring sale is here! This is when I stock up on a few summer dresses and sandals. Here's what I ordered: this dress, this dress, this romper, and these sandals. Sale ends tonight!
Happy Friday, friends!
xo
Gina